Law and Order Day 2018 Ceremony
On Sunday, April 22, 2018, at 3:00 pm, the Post will be conducting its annual Law and Order Day Ceremony for outstanding individuals who have served their community during the past year (2017) from the First and Seventh Police Precincts, the MTA/LIRR Police Department, the New York State Police Department, the Merrick and North Merrick Fire Departments and the Bellmore/Merrick EMS Department. Family members of these chosen individuals are invited to witness this ceremony. Refreshments will be served.
Read more: Law and Order Day 2018 Ceremony
Merrick's Memorial Day 2018 Grand Marshal, Louis G. Saraceni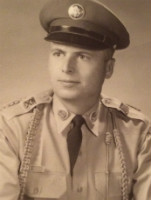 A young, Lousi G. Saraceni

Louis Saraceni was born in 1941 in Orsogna, Italy, a small town on the Adriatic Coast near a tall mountain, La Maiella. When the German's occupied the town because of its proximity to the mountain, Lou's family had to leave their home and live in a grotto. When the war was over and they went back to their house, everything was gone.
In 1955 when Louis was fourteen, he and his father immigrated to the United States. They lived with a relative who sponsored them in Astoria, Queens, where many of their other townspeople settled, until they could afford their own apartment. They worked hard for three years so they could send for his mother and sister.
Lou was drafted into the U.S. Army in 1963. He trained in Fort Polk, LA and was later sent to Fort Riley, KS. He had to learn to eat hominy grits instead of his mother's homemade pasta and tomato sauce. It was while he was home on leave that he met his future wife, Mattia, at a dance at the Cresthaven Country Club in Whitestone, Queens. They both loved dancing to Latin American music. In the spring of 1965 he was deployed with the 1st Infantry Division (The Big Red One) to Viet Nam. They were the first to land there. With the aid of helicopters, they partook in search and destroy operations and cleared the peninsula so that the rest of the American troops could land safely. They were constantly barraged with sniper fire.
Read more: Merrick's Memorial Day 2018 Grand Marshal, Louis G. Saraceni
In Memoriam - Ralph M. Koos

January 15, 1928 - February 22, 2018
On Thursday, February 22, 2018, Post member, Ralph M. Koos, reported to Post Everlasting. Before his wife, Bertha Koos, became ill, you count on Ralph Koos to show up at the Post meetings every 4th monday of the month at our Post. Ralph and Bertha were a regular couple at our Post functions and parties. Ralph was a devoted husband to his wife Betha Koos and took care of her through her illness. Bertha Koos passed away 1 day before Ralph Koos reported to Post Everlasting. They were truly in love with each other. Ralph was also was an usher at the Cure of Ars Church Roman Catholic Church in Merrick. On Saturday evenings, at the 5:00 p.m. Mass, you would find Ralph ushering at the church and you could also find Bertha Koos sitting in the pews there also at the church. Ralph will be missed!!!
Merrick Post No. 1282, American Legion, members will be holding their solemn ceremony for Post Member, Ralph Koos, they are going to meet at N. F. Walker's Funeral Home on Tuesday, February 27, 2018, at 6:30 p.m. for a 7:00 p.m. American Legion ceremony. N. F. Walker's Funeral Home is located at 2039 Merrick Avenue, Merrick, New York. For more information call the Post phone at 516-521-6989 or the Funeral Home at 516-378-0303.
Read more: In Memoriam - Ralph M. Koos
Merrick Post No. 1282, American Legion
Mail-in 2018 Memorial Day Parade and Ceremony Participation Form
Dear Merokians,
We again will have the privilege to host the Merrick's Memorial Day Parade and Ceremony on Monday, May 28, 2018. We wish to invite You, Your Church, School, Club and Organization to participate with us in the Parade and/or Ceremony.
Marchers will gather at 8:45 a.m. that day on Veterans (Broadcast) Plaza, between Merrick and Brooklyn Avenues. The Parade will start at 9:30 a.m. and proceed North on Merrick Avenue to our Veterans Monument at Lee Avenue, where we will conduct our ceremony.
The parade and ceremony will be held rain or shine!!!
Please click the pdf icon to obtain your mail-in parade participation form and follow the instructions on the mail-in form.
We ask the you favor us with a reply by May 14, 2018. Thank you.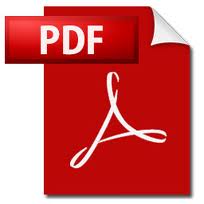 Mail-in Parade Participation Form 2018
Read more: Mail-in Parade Participation Form 2018