Sorry, this Event has been cancelled!!!
Saint Patrick's Day 2020 Party at the Post
Dear Post and Auxiliary Members,
Let us all celebrate Saint Patrick's Day!!!
On Sunday, March 15, 2020, at 3:00 p.m., the Post will be having its annual Saint Patrick's Day Party for 2020. Please click on the pdf icon to obtain information about this event. If you would like to attend this event please favor us with a reply by Monday, March 8, 2020. Please see the Saint Patrick's Day Party Flyer 2020 for the contact person for this event. We are looking forward to seeing you at this event!!!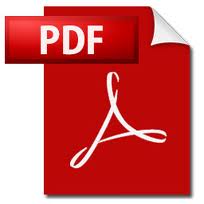 Saint Patrick's Day Party Flyer 2020
Read more: Saint Patrick's Day 2020 Party at the Post
Boys State Update 1-27-2020
The annual American Legion Boys State program will take place form Sunday, June 28, 2020 through Friday, July 3, 2020 at SUNY Morrisville State College in Morrisville, N Y. At the Post Executive Meeting held on Monday, Jan. 27, 2020, approval was given to sponsor two local boys to participate in Boys State. Four local candidates have been identified. All are Juniors from Calhoun high school, all have expressed an interest in attending Boys State and meet all criteria. A committee was formed to meet the candidates and their families and conduct interviews. Frank Pedagno will chair the committee, other members who have agreed to serve are Al Garbarino, Rich Mecabe and Eugene St. John. Interviews will be held in early February at the Merrick library.
Frank D. Pedagno, Second Vice Commander
Boys State Leadership Program 2020

Boys State is a leadership action program where qualified male high school juniors take part in a practical government course designed to develop in them a working knowledge of the structure of government.
The qualified student must be in the top 50 percent of his class, be of moral character, a leader and in good health. These student candidates should be involved in physical training and organized sports along with their studies of and visits to various offices of state government.
Read more: Boys State Leadership Program 2020
Thirteenth Annual Military Ball/Post Commanders Night
The Thirteenth Annual Military Ball/ Post Commanders Night will be held on Saturday, February 15, 2020, at the Leonard's "La Dolce Vita", 555 Northern Blvd., Great Neck NY 11021 from 12:00 p.m. to 5:00 p.m. The event begins with a cocktail hour with hot and cold hors d'oeuvres, followed by a full course meal. With unlimited brand name liquor and music for your listening and dancing pleasure.
A ticket is $50 per person. The cutoff date to attend this event is February 1, 2020. Make checks payable to Merrick Post No. 1282, American Legion, earmarked: Military Ball. There will be the usual Pageant. The Auxiliary is invited to bring Their Colors and Parade with the Post. Merrick Post No. 1282, American Legion Members, please contact the Post via email: This email address is being protected from spambots. You need JavaScript enabled to view it. and/or via phone: 516-521-6989 for more information about this event.
Read more: Military Ball / Post Commander's Night 2020