Please consider supporting Merrick Post No. 1282, American Legion, efforts.
Outline for Merrick's Memorial Day Ceremony 2022
2022 Line of March and Staging Locations
In Memoriam - Eugene E. Lowenberg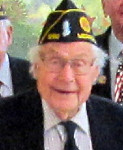 Eugene E. Lowenberg

March
14
, 1932 to April 30, 2022
On Saturday, April 30, 2022, Post Historian, Eugene E. Lowenberg, passed away and reported to Post Everlasting. He was a very nice man and was very active member of our Post. He was our Post Historian and had a unique way of taking pictures for our Post Scrap Book. He was very thorough with the Post Scrap Book and he enjoy his work with it, and one year he won an award from the Nassau County American Legion for his work with the Scrap Book. Eugene used to talk a lot about his dad and his experiences in the military. He also mentioned how he studied over seas and became a teacher in the states. He said he spoke a number of different languages. He also mentioned how he loved his wife's Hungarian Goulash, in fact he couldn't get enough of it. He will be sorely missed, rest in peace my friend.
Mr. Lowenberg will be interred at the Beth Moses Cemetery at 1:45 p.m. on Tuesday, April 3, 2022. Post members will be at this cemetery at 1:30 pm to give our comrade, Eugene Lowenberg, a final salute. The Beth Moses Cemetery is located at 1500 Wellwood Avenue, West Babylon, New York. For more information call the cemetery at 631-249-2290. Post members will meet at the Post at 12:30 pm, for car pooling. Post members are required to dress in Full American Legion attire, this includes Hat, Jacket and Tie. Thank you.
Read more: In Memoriam - Eugend E. Lowenberg
Merrick Post No. 1282, American Legion
Mail-in 2022 Memorial Day Parade and Ceremony Participation Form
Dear Merokians,
We again will have the privilege to host the Merrick's Memorial Day Parade and Ceremony on Monday, May 30, 2022. We wish to invite You, Your Church, School, Club and Organization to participate with us in the Parade and/or Ceremony.
Marchers will gather at 8:45 a.m. that day on Veterans (Broadcast) Plaza, between Merrick and Brooklyn Avenues. The Parade will start at 9:30 a.m. and proceed North on Merrick Avenue to our Veterans Monument at Lee Avenue, where we will conduct our ceremony.
The parade and ceremony will be held rain or shine!!!
Please click the pdf icon to obtain your mail-in parade participation form and follow the instructions on the mail-in form.
We ask the you favor us with a reply by May 6, 2022. Thank you.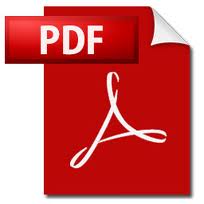 Mail-in Parade Participation Form 2022
Read more: Mail-in Parade Participation Form 2022