Annual Visit to Northport VA Nursing Home
Dear Post and Auxiliary members, the post will be visiting our disabled comrades at the Northport Veterans Administration nursing home on Saturday, December 8, 2018, at 1:30 p.m. Post and Auxiliary members will meet at the Merrick's Veteran Memorial Park at 12 noon to carpool to the Northport facility.
Veterans Day - A Brief History
Dear VETERAN,
At the eleventh hour on the eleventh day of the eleventh month, 1918, fighting between the Allied Forces and Germany stopped, putting an end to the bloodshed of World War I per the terms of an armistice agreement signed in France the same day. But the "War to end all wars" did not officially end until seven months later.
On the one-year anniversary of the armistice agreement (Nov. 11, 1919), President Woodrow Wilson signed a proclamation commemorating November 11 as Armistice Day. The celebrations were to include parades, public meetings and a two-minute suspension of business at 11 a.m.
Read more: Veterans Day - A Brief History
Merrick Post No. 1282, American Legion,
Holiday Party!!!
Dear Post and Auxiliary Members,
Let's have a Party!!!
On Sunday, December 9, 2018, at 3:00 p.m., the Post will be hosting its annual Post Holiday Party for 2018. Please click on the pdf icon to obtain your information about this event. If you would like to attend this event please favor us with a reply by Sunday, December 2, 2018. We are looking forward to seeing you at this event!!!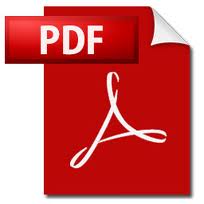 Post Holiday Party Flyer 2018
Read more: Post Holiday Party 2018
Veterans Winter Stand Down 2018
Services Provided: VA Benefits, Counseling, Support Services, Health Screenings, Legal Assistance, Clothes, Haircuts and Non-Perishable Foods and Free BBQ.
Location: Freeport Armory, 62 Babylon Turnpike, Freeport, New York 11520
When: Tuesday, November 20, 2018, from 10:00 am to 2:00 pm.
For more information Please call the Nassau County Veterans Service Agency at 516-572-6565.
Courtesy of the Nassau County Veterans Service Agency