Devin Nichol's Eagle Scout Project - Fund Raising
The following information is from American Legion Auxiliary Merrick Unit #1282 member Sharon Williams:
My nephew Devin Nichols is preparing to work on his Eagle Scout Project and fundraising is an important part of it. Elisa's Restaurant is partnering with him to reach his goal so he can revitalize the grounds of a Community Church in Merrick. Elisa's will donate 20% of all take out dinners towards Devin's project. We've had two end of year dinners at Elisa's and know how delicious the food is there. If you place an order please give Devin Nichols' name so he will receive the 20% for his project. See flyer

Wreaths across America update
Dear Post members,
If interested in placing wreaths at L.I. National Cemetery in Farmingdale, you must sign up online as a volunteer.
Go to this link: https://www.wreathsacrossamerica.org/ - Scroll down to Volunteer and click on the button. Check the radio button, The Name of Cemetery and enter "Long Island National Cemetery". Then follow the directions on what day you will be there to lay the wreaths at the Cemetery.
There will be a staging area at AdventureLand parking lots on Rt. 110. You may take as many boxes of wreaths as you want or fits in your vehicle. Then proceed to cemetery.
The dates are : December 16th, December 17th and December 18th from 10:00 a.m. - 3:00 p.m. (See information online)
Any wreaths leftover will be distributed on December 19th.
We need to make this a Covid friendly event. PLEASE WEAR MASKS AND ADHERE TO PROPER SOCIAL DISTANCING.
Thank you to all who are participating.
We will keep you informed of other updates to this event. Thank you.
In Memoriam - Louis G. Saraceni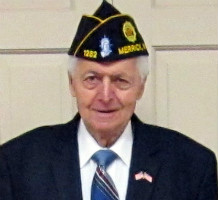 Louis G. Saraceni

March 2
, 1941 to November 30, 2020
On Monday, November 30, 2020, Post Member, Louis G. Saraceni, passed away and reported to Post Everlasting. Louis G. Saraceni was a good man and hard worker throughout his life. He was an active member of our Post and help us with many projects at the Post. He was a fair and honest man. He will be sorely missed.
American Legion members please gather at 6:30 p.m. on Thursday, December 3, 2020, at N.F. Walkers funeral home in Merrick, N.Y. for an American Legion solemn ceremony at 7:00 p.m. for Post member Louis G. Saraceni.
For Church at Cure of Ars, American Legion members gather at 10:30 a.m. for an 11:00 a.m. Funeral Mass on Friday, December 4, 2020.
The following is information from N.F. Walker Funeral Home:
Obituary of Louis G. Saraceni
Louis G. Saraceni, of Merrick passed on November 30, 2020. A proud US Army Veteran of the Vietnam War. He was a Foreman for Perez Interboro Inc. of Queens NY.
Beloved husband of Mattia Saraceni. Devoted father of Anthony Saraceni (Joanne) and Sal Saraceni (Maria) . Dear brother of Giovanna Saraceni. Loving Grandfather of Louis, Dominic, Nicole and Gabrielle.
A Funeral Mass will be offered at 11:00 am on Friday, December 4 at Cure Of Ars R. C. Church, 2323 Merrick Avenue, Merrick, NY Interment with Military Honors at St. John's Cemetery, Middle Village NY.
Visiting will be Thursday, December 3, 2020 from 3PM - 5PM &7PM - 9PM at N. F. Walker Funeral Home 2039 Merrick Avenue, Merrick, NY.
American Legion Services Thursday 7PM
See the following link:
Read more: In Memoriam - Louis G. Saraceni
Veterans Winter Stand Down 2020
Note the Ameriican Legion Merrick Post #1282 and the American Legion Auxiliary Merrick Unit #1282 will not be participating in this event, due to surge in Covid-19 cases. This is an invitation only event.
The only services to be provided at this limited events are: Winter Jackets, Clothes, Boots, Non-Perishable Foods, Holiday Turkey Giveaway, Burger King will provide to-go meals.
This event will take place Tuesday, November 24, 2019, from 10:00 a.m. to 2:00 p.m.
This event is located at the Freeport Armory, 63 Babylon Turnpike, Freeport, New York.
Read more: Veterans Winter Stand Down 2020