In Memoriam - Faye E. Ambrosino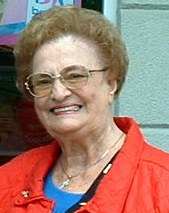 Faye E. Ambrosino
March 2, 1932 - March 14, 2013
On March 14, 2013, Auxiliary Member, Faye E. Ambrosino passed away due to number of medical issues. Faye was a devoted wife, mother of three children and a friend to many people. Faye had many nieces and nephews. She was 81 years old. She will be sorely missed.
The following writings are from the American Legion Auxiliary Merrick Unit 1282 members concerning Faye E. Ambrosino.
Read more: In Memoriam - Faye E. Ambrosino
Boys State Leadership Program 2016

Boys State is a leadership action program where qualified male high school juniors take part in a practical government course designed to develop in them a working knowledge of the structure of government.
The qualified student must be in the top 50 percent of his class, be of moral character, a leader and in good health. These student candidates should be involved in physical training and organized sports along with their studies of and visits to various offices of state government.
Read more: Boys State Leadership Program 2016