Merrick Post No. 1282, American Legion
Mail-in 2017 Memorial Day Parade and Ceremony Participation Form
Dear Merokians,
We again will have the privilege to host the Merrick's Memorial Day Parade and Ceremony on Monday, May 29, 2017. We wish to invite You, Your Church, School, Club and Organization to participate with us in the Parade and/or Ceremony.
Marchers will gather at 8:45 a.m. that day on Veterans (Broadcast) Plaza, between Merrick and Brooklyn Avenues. The Parade will start at 9:30 a.m. and proceed North on Merrick Avenue to our Veterans Monument at Lee Avenue, where we will conduct our ceremony.
In case of inclement weather, decision whether to participate is left up to each individual unit / organization. A ceremony will be held at the Merrick's Veteran Memorial Park, rain or shine.
Please click the pdf icon to obtain your mail-in parade participation form and follow the instructions on the mail-in form.
We ask the you favor us with a reply by May 15, 2017. Thank you.
Note: Online parade participation form 2017 will be coming soon!!!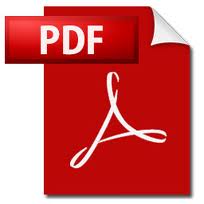 Mail-in Parade Participation Form 2017