Membership Eligibility Details
Just In....
Congress and the White House agree to expand definition of war eras to include all who served since Dec. 7, 1941.
More than 1,600 members of the U.S. Armed Forces were killed or wounded in periods of time not designated as war eras since the end of World War II. The newly signed Let Everyone Get Involved in Opportunities for National Service Act of 2019 – The LEGION Act – honors those veterans, their spouses and descendants, extending membership eligibility in The American Legion Family to hundreds of thousands who had previously been excluded.
The LEGION Act offers American Legion membership eligibility to any U.S. military veteran who served at least one day of active military duty since Dec. 7, 1941, and was honorably discharged or is serving now. The act also affects membership in the American Legion Auxiliary and Sons of the American Legion, expanding eligibility for those groups, as well.
If you have served federal active duty in the armed forces during any of the war eras listed below, and have been honorably discharged or are still serving, then you are eligible for membership in The American Legion!
Dates Of Eligibility:
World War I - April 6, 1917 to November 11, 1918

World War II - December 7, 1941 to December 31, 1946

Korea - June 25, 1950 to January 31, 1955

Vietnam - February 28, 1961 to May 7, 1975

Lebanon and Grenada - August 24, 1982 to July 31, 1984

Panama - December 20, 1989 to January 31, 1990

Persian Gulf - August 2, 1990 to today
Note 1: Because eligibility dates remain open, all members of the U.S. Armed Forces are eligible to join The American Legion at this time, until the date of the end of hostilities as determined by the government of the United States.
Note 2: U.S. Merchant Marine eligibility runs Dec. 7, 1941, to Aug. 16, 1945.
How to Join
To join please click on the pdf icon below to download the "The American Legion Membership Application". Once the file is downloaded, print and fill out the associated form. Mail the completed form, with check for $40.00 (American Legion dues), a copy of your DD-214 form or other record of honorable service to:
Merrick Post No. 1282, American Legion
Commander Robert E. Dishman
160 West Merrick Road
Merrick, NY 11566
For more information:
Phone: (516) 521-6989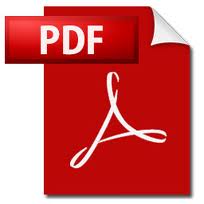 The American Legion Membership Application