Veterans Day Ceremony 2023
Merrick Post No. 1282, American Legion is planning to have their Veterans Day ceremony on Saturday, November 11, 2023, at the Merrick's Veteran Memorial Park starting at 10:30 a.m. Merrick's Veteran Memorial Park is located at the corner of Merrick Avenue and Lee Avenue, which is across the street from the Camp Avenue Elementary School. Post and Auxiliary members should gather at the park starting at 10:00 a.m. Thank you.
Merrick Street Fair 2023
Dear Post members, our post will participate in the year's Merrick Fall Festival (Merrick Street Fair) sponsored by the Merrick Chamber of Commerce, which will be held on October 21st and 22nd of 2023, at Merrick Avenue, in Merrick. Post members will be there from 10:00 a.m. to 3:00 p.m. on both days. Post members please come out to this event and help us raise funds for veterans. Thank you.
Curb Numbering Project 2023
Dear Merrick Residents,
The Merrick American Legion Post No. 1282 is sponsoring the curb numbering project. This project benefits the homeowners through more accurate fire and police service, as well as postal and other deliveries to your home.
This project provides young men and women with employment and supports the American Legion welfare programs, such as hospitalized veterans, both male and female who have heroically served our country.
This project also supports the maintenance of local veteran's memorial monuments and park, as well as local community services.
All contributions are tax deductible. We encourage you to make your contribution by check, payable to the Merrick Post No. 1282, American Legion. Receipts will be furnished for cash contributions.
We wish to thank the residents of the Merricks in helping this endeavor to be a success. This project will begin shortly.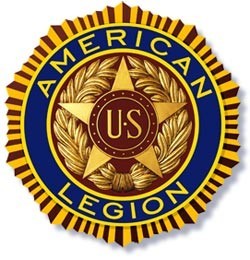 Long Term Hall Rental at our Post
Dear Entrepreneurs,
PLEASE CONSIDER RENTING OUR POST ON A LONG TERM BASIS.

We are looking preferably for Dance Instructor who will be willing do a long term Hall rental at our Post, Mondays through Saturday's for dance classes. However, we will consider other Hall renters.
If you are interested please contact at 516-521-6989 and/or This email address is being protected from spambots. You need JavaScript enabled to view it.
Thank you.